About the Donors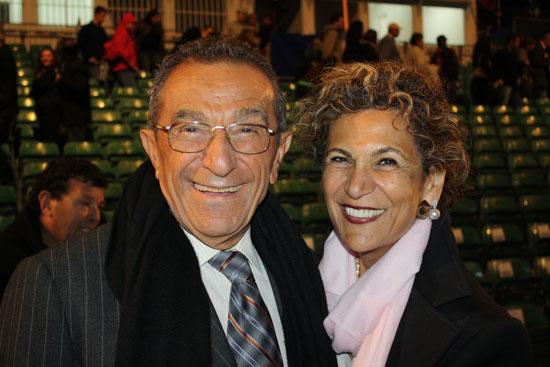 Soraya and Younes Nazarian, leading members of the Iranian Jewish community in Los Angeles, donated generous donation to the University, for the purpose of renovating and expanding the Library and the construction of a new wing. Work on the Library expansion project was begun in August 2007.
The Nazarians are key figures in the community of Iranian Jews in the United States. They are renowned for their years of philanthropic work for the community in diverse fields such as the arts, health and institutions of higher education, both in America and Israel. The Nazarians are enthusiastic donors to Israeli educational institutions, based on their belief that Israel's future rests on education.
They believe that their investment in education will improve not only the situation of individual citizens, but the economic condition of the entire State.

In June 2007, Mr. Nazarian received an honorary doctorate during the meeting of the University's Board of Governors, in recognition of his contribution and commitment to the State of Israel and to Jews the world over.

Events and photos:
- Dedication of the Younes and Soraya Nazarian Library June 3, 2012

- Inauguration of the Library's New Wing May 31, 2011
Legacy
Soraya Sarah Nazarian, 2009
Gift of the Artist
The journey toward freedom was often treacherous and heartbreaking, but the travelers remained resilient, arriving in the port of Haifa sustained by their hopes for the future.
Legacy echoes the courage, strength and vulnerability of the Jewish people.

As the stone embodies the story of the earth, the books on Legacy's ship represent the collective knowledge of the Jews. These books are untitled, encouraging each visitor to name the books and, in turn, claim his or her own individual legacy.